Course Overview
Through this course, you will learn to become a more effective leader. You will sharpen your ability to understand a given context and analyse the network of stakeholders relevant to your leadership challenges. You will understand how this analysis can form the basis of powerful communications strategies that combine public and private influencing techniques in a blend of risk assessment, humanitarian diplomacy, media engagement, and agile responses to unforeseen events.
The course focuses on the changing humanitarian landscape, contemporary operational concerns and intransigent ethical dilemmas. The skills and techniques covered in the course will help you work more effectively as a leader, engaging better with internal teams and external stakeholders, including multilateral organisations, donor and host governments, non-state actors and affected populations. Your learning will be grounded in detailed and reflective analysis of contemporary cases of humanitarian influence, experiential exchange, adapted simulations, and peer to peer knowledge exchanges. All participants will bring their experience to bear on the topics covered in the course, to ensure learning is also driven by their collective interests, challenges and insights. Each course will be partly tailored to participants' expressed needs. You will be supported to work towards a personal project that tackles your specific career challenges and goals, thereby, ensuring the course's immediate relevance and impact on operations.
This course has been developed with the London School of Economics (LSE)'s Firoz Lalji Institute for Africa (FLIA). The delivery team brings together expertise and practical experience from across our sector to facilitate a course based on case studies and practical experience, underpinned by robust research insights.

A Bespoke Curriculum
The course curriculum consists of core and optional learning materials that cover: 
At the course's conclusion, participants will be given the opportunity to present their personal projects to their peers and facilitators. 
Analysing the power dynamics and stakeholder relationships in a given context, and understanding how they drive/block change. 
Analysing the importance of communication ecosystems, actors, and outcomes for effective influencing strategies. 
Understanding the value and application of private and public influencing approaches and skills.
The course begins with a four-day in-person regional residential workshop. Participants will gain knowledge of core influencing skills through a series of case studies and a group simulation, discuss their learning needs and craft their personal projects, and get to know one another and the facilitators. Experienced practitioners will also share their insights. 
The course will then move online. Week 2 will complete the work on core influencing skills. For weeks 3 - 6, participants will choose from a range of learning materials to ensure a bespoke course that maximises the relevance to their roles and needs. Participants will be clustered into groups with similar operational challenges and goals. Each week will require 3 - 4 hours per week of your time, to include a mixture of light preparatory readings, videos and podcasts, and moderated group sessions, participatory exercises, conversations with practitioners, coaching and personal reflection to support your progress. 
Course locations 
The course is delivered uniquely in five regional hubs: Nairobi, Dakar, Amman, Bangkok, and Panama City thereby providing an accessible learning opportunity to a location close to your operation. 
Course fees and participation
There are no tuition fees associated with participating in the course and GELI will cover the accommodation costs (four nights) of participants from international and national NGOs, and the Red Cross and Red Crescent Movement, including its National Societies. GELI will also cover travel costs for national NGOs.
GELI requests UN agency participants to cover their own travel and accommodation for the residential workshop.
Register your interest
Applications for our remaining courses in 2022 are now closed. If you wish to be contacted when new courses are made available, please register your interest at [email protected]. 
At a Glance
6 weeks
Part-time
3-4 hours of virtual learning per week
4-day in-person workshop
25 senior leaders
GELI Certificate
Amman, Bangkok, Dakar, Nairobi, Panama City
Download the brochure
/sites/default/files/2022-07/Influencing%20for%20Humanitarian%20Impact%20Analysis%20Strategy%20and%20Practice.pdf
Meet your faculty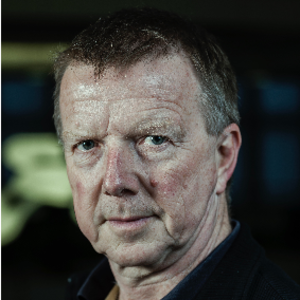 Professor Duncan Green
Professor Duncan Green
International Development
Professor Duncan Green is a leading thinker on international development, senior strategic adviser to OxfamGB, an international NGO; and Professor in Practice at the LSE. Author of 7 books on different aspects of international development, most recently 'How Change Happens' (2016) and 'From Poverty to Power' (2012). Co-designed and delivered the 'Make Change Happen' MOOC (Massive Open Online Course, running since 2018). Writes/curates daily From Poverty to Power blog, covering full range of humanitarian and development issues. At LSE, he teaches (with Dr Tom Kirk), an MA course – 'Advocacy, Campaigning and Grassroots Activism' and convenes a guest lecture series on 'Cutting Edge Issues in Development Thinking and Practice'. At the LSE and more broadly, lectures on development, the role and future of INGOs, the nature and politics of civil society, how to design research for impact and various aspects of aid, including strategy design, 'adaptive management' and the role of systems thinking and power analysis. LSE research focuses on the nature of power and politics in fragile states and implications for aid programmes.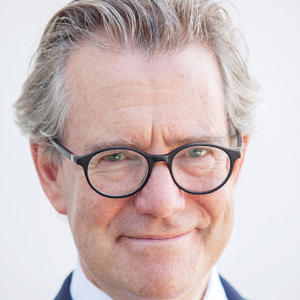 Dr. Hugo Slim
Dr. Hugo Slim
Humanitarian
Dr Hugo Slim has significant experience of humanitarian diplomacy, policymaking and operations. He is also an award winning academic and has led teaching and research at the University of Oxford and Oxford Brookes University. As a consultant, he has advised several Ministries of Foreign Affairs, UN agencies, international NGOs and global businesses.
Hugo was Head of Policy and Humanitarian Diplomacy at the International Committee of the Red Cross (ICRC) from 2015-2020 and Chief Scholar at the Centre for Humanitarian Dialogue from 2003-2007. He is currently a Senior Research Fellow at the Las Casas Institute for Social Justice at Blackfriars Hall at the University of Oxford, and a Visiting Professor at Schwarzman College at Tsinghua University. 
The course will open up new ways of thinking about influencing as part of your leadership in a complex, digitised and globalised arena. Alongside your peers, you'll be introduced to a range of tools that will ensure you can analyse complexity in the influencing landscape, identify how a strategic approach to communication can help you reach your influencing objectives, and understand how to combine public and private communication techniques to achieve success. 
Professor Lee Edwards, LSE