The GELI Executive Leadership Programme is a 12-month learning journey, with a focus on personal leadership, leadership in teams, and leading into the future. The programme includes three, five-day residencies complemented by virtual learning and executive coaching opportunities between each residency. The content is centred on specific leadership topics, identified through extensive consultations and informed by emerging research applicable to the humanitarian/development sector and beyond. Cross-cutting themes are introduced and carried across the interactive and experiential curriculum, such as contextual intelligence, systems leadership, and responsible negotiation. The course is grounded in the principle that learning must be practical and applicable to real-life operational complexities.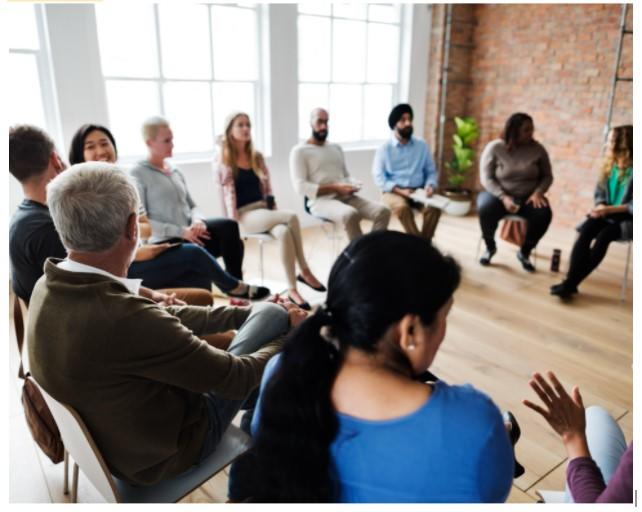 Your Curriculum 
Residency One: Personal Leadership. Reconnect with who you are as a leader and be challenged to evolve your leadership approach. Topics include:
What is the Leadership Ecosystem?
The Brain: The Key to Unlocking your Leadership Potential
Your Leadership Purpose: How to Tackle Ethical Dilemmas
Peer Coaching: Putting It into Context
Overcoming the Immunity to Change
Empathy: A Negotiation Tool
Motivation Mindsets
Leading "Outside Your Box:" Contextual Intelligence
Introduction to Systems Leadership
Residency Two: Collaborative Leadership. Learn strategies to catalyse teams towards common objectives and maximize team effectiveness. Topics include:
Navigating Your Network Using Strategic Negotiation
Collaborative Team Leadership
Exploring the Leadership Effectiveness Analysis 360 Team Profile
Contextual Intelligence from a Cultural Perspective
Building Personal and Team Resilience
Applying Systems Leadership to Build Collaboration
Residency Three: Leading Into the Emerging Future. Hone your skills to adapt to new and emerging situations at the network and the systems-level. Topics include:
Simulated Society (SIMSOC) Exercise
Future-Ready Leadership
Change, Transformation, and Strategic Innovation
Your Own Systems Leadership Approach
Choosing to Climb
My Leadership Ecosystem Revisited
At A Glance
12 months
Part-time
<2 hours per week of virtual learning
3 in-person residencies of 5 days each
25 senior leaders
No programme fees
GELI Certificate
Meet your faculty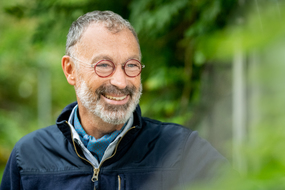 Alain Lempereur
Alain Lempereur
Professor and Director, Conflict Resolution Programme, Brandeis University
Alain is a mediator. He is the Alan B. Slifka Chair Professor and Director of the Conflict Resolution and Coexistence Programme at Brandeis University, as well as Harvard Humanitarian Initiative (HHI) core faculty, where he leads the executive negotiation component. He is also an affiliate faculty for Harvard's Programme on Negotiation, an executive committee member, and global instructor. In the past 25 years, in over 70 countries, he has led consulting missions and executive training for international organizations, governments, consulting firms and corporations.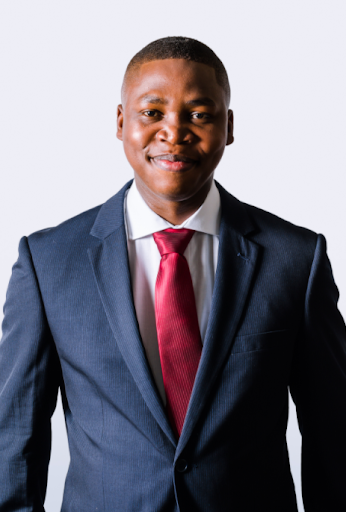 Buhle Dlamini
Buhle Dlamini
Organisational Culture and Diversity Expert, Tomorrow Today Global President, MindGro Consulting
Buhle Dlamini is an expert in organisational culture, diversity and cultural intelligence with Tomorrow Today Global based in Canada and South Africa. He is a facilitator of executive development programmes for Duke Corporate Education and Cornell Executive Education and is a fellow with the Cultural Intelligence Centre in Michigan, United States. Born and raised in a rural Zulu village, Buhle has become one of the top South Africans on the global stage today. He has worked with the iconic leader Nelson Mandela and received an award from Archbishop Desmond Tutu for nation building. He is an author of six books in business and personal growth, including his latest book Unleashing Your Greatness.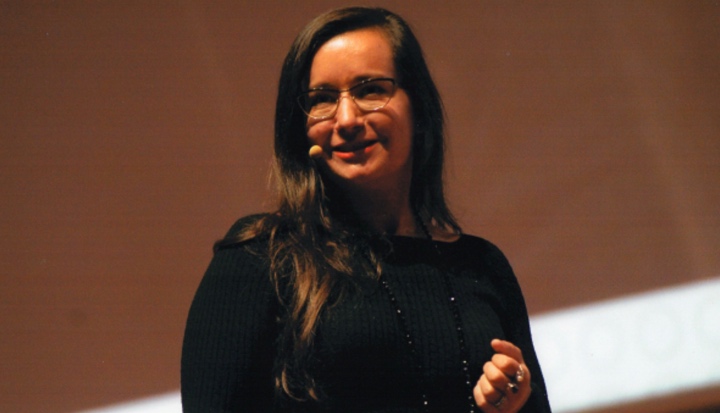 Cat Tully
Cat Tully
Founder, School of International Futures
Cat Tully is the founder of the School of International Futures (SOIF). Prior to setting up SOIF, Cat was strategy project director at the UK Foreign and Commonwealth Office, and senior policy adviser in the Prime Minister's Strategy Unit under Tony Blair and Gordon Brown. Before working in government, she worked for Christian Aid and for Procter and Gamble. She is a trustee of the Foundation for Democracy and Sustainable Development, a global board member of Academics Stand Against Poverty, a member of United Nations Learning Advisory Council for the 2030 Agenda and the Advisory Committee of the Chilean Council of Foresight and Strategy, and a non-resident fellow at the U.S. Government Accountability Office's Centre for Strategic Foresight.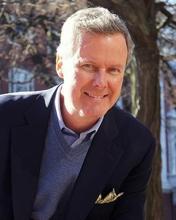 Eric J. McNulty
Eric J. McNulty
Instructor, Harvard Chan School of Public Health
Eric J. McNulty holds an appointment as associate director and programme faculty at the National Preparedness Leadership Initiative (NPLI), a joint programme of the Harvard T.H. Chan School of Public Health and the Centre for Public Leadership at Harvard's Kennedy School of Government and as an instructor at the Harvard T.H. Chan School of Public Health. He is also associate director of the programme for Health Care Negotiation and Conflict Resolution at the Harvard Chan School. His work centres on leadership in high-stakes, high-stress situations. He teaches in multiple executive education programmes at Harvard and MIT and graduate-level courses on leadership, negotiation, and conflict resolution at Harvard.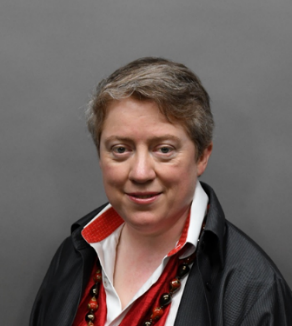 Feena May
Feena May
GELI Lead Facilitator; CEO, The Inspiring Company
Feena's leadership work builds on nearly 30 years of senior operational and leadership experience, as well as from living and working in over 20 different countries' contexts, mostly during times of crisis and conflict. Feena worked for 28 years at the International Committee of the Red Cross (ICRC). She founded the ICRC's Humanitarian Leadership and Management School (HLMS). 
With The Inspiring Company, Feena hosts an ecosystem of practitioners committed to inspiring leadership and learning that cares deeply about having a positive impact in the world. Her current work is centred around creating leadership development programmes that manifest this vision. Feena holds several teaching posts. She is a visiting professor of Leadership at IAE Paris-Sorbonne, in their IMBA programme; professor of Leadership at University of Lucerne in both bachelor's and master's programmes as well as the Haute Ecole de Gestion in Geneva at master's level. She leads the Strategies for Leadership Annual Retreat at IMD, Switzerland, as well as a programme for senior women leaders in the UN.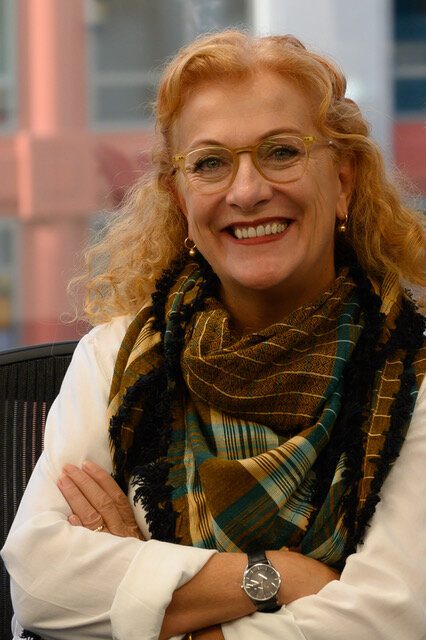 Ingrid Richter, Ph.D.
Ingrid Richter, Ph.D.
Executive-in-Residence at the Telfer School of Management, University of Ottawa, Canada Partner, Threshold Associates
Ingrid is executive-in-residence at the Telfer School of Management, University of Ottawa, Canada and partner at Threshold Associates. In these capacities, she designs and delivers leadership development programmes for clients from all sectors locally and globally. She is also a faculty member at the United Nations System Staff College. In her consulting practise, she focuses on supporting strategic change and social innovation. In the last 10 years she has designed and facilitated programmes involving over 1,500 senior leaders from across Canada, Europe, Asia, the Caribbean, and Africa.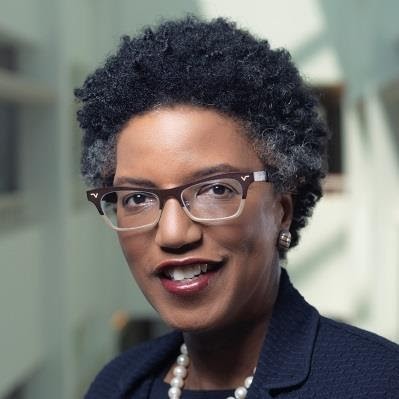 Linda A. Hill, Ph.D.
Linda A. Hill, Ph.D.
Wallace Brett Donham Professor of Business Administration, Harvard Business School Faculty Chair, Leadership Initiative
Linda A. Hill is the Wallace Brett Donham Professor of Business Administration at the Harvard Business School and chair of the Leadership Initiative. Linda is regarded as one of the top experts on leadership and innovation. She is the co-author of Collective Genius: The Art and Practice of Leading Innovation (Harvard Business Review Press 2014), co-founder of Paradox Strategies, and co-creator of the Innovation Quotient and re:Route. She was named by Thinkers50 as one of the top  management thinkers in the world in 2013 and received the Thinkers50 Innovation Award in 2015. Linda's research focuses on leadership development, building agile, innovative organisations and implementing global strategies. Collective Genius was named by Business Insider as one of "The 20 Best Business Books" and received the Gold Medal for Leadership, Axiom Business Book Award. Her TED talk on how to manage for collective creativity has over two million views.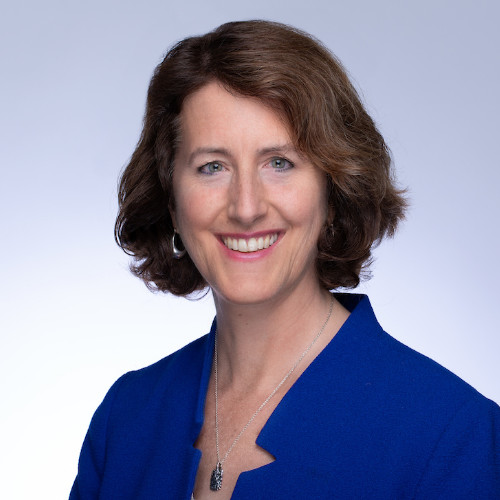 Lisa Dreier
Lisa Dreier
Managing Director, Advanced Leadership Initiative, Harvard University Senior Programme Fellow, Corporate Responsibility Initiative, Harvard Kennedy School
Lisa Dreier is managing director of the Advanced Leadership Initiative at Harvard University. She serves concurrently as a senior programme fellow with the Harvard Kennedy School's Corporate Responsibility Initiative, focusing on strategies to mobilise large-scale change on complex global issues through the "System Leadership" approach. Lisa previously served as a visiting scholar at Stanford University where she worked to develop the Food Systems for the Future initiative. From 2005-2018, Lisa founded and led the World Economic Forum's largest and most action-oriented global programme with a focus on transforming food security and agriculture.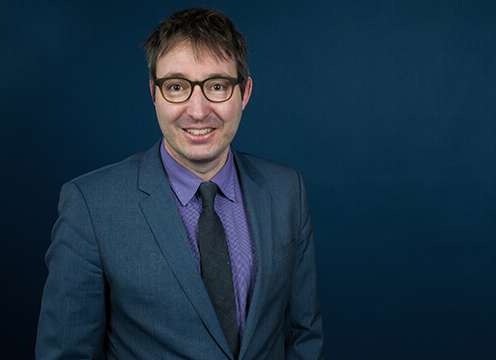 Mathias Risse
Mathias Risse
Director of the Carr Centre for Human Rights Policy Lucius N. Littauer Professor of Philosophy and Public Administration
Mathias Risse is a Lucius N. Littauer Professor of Philosophy and Public Administration and director of the Carr Centre for Human Rights Policy at Harvard University. His work primarily addresses questions of global justice ranging from human rights, inequality, taxation, trade, and immigration to climate change, obligations to future generations, the future of technology, and the impact of artificial intelligence. He has also worked on questions in ethics, decision theory, and 19th-century German philosophy, especially Nietzsche. Mathias also teaches at Harvard College and the Harvard Extension School and is affiliated with the philosophy department. He has also been involved with executive education at Harvard and in collaboration with international organisations.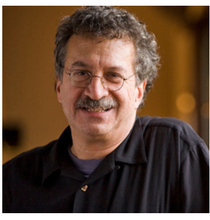 Robert Kegan
Robert Kegan
Professor, Harvard Graduate School of Education
Robert Kegan is a professor at the Harvard Graduate School of Education and a psychologist who teaches, researches, writes, and consults about adult development, adult learning, and professional development. His work explores the possibility and necessity of ongoing psychological transformation in adulthood; the fit between adult capacities and the hidden demands of modern life; and the evolution of consciousness in adulthood and its implications for supporting adult learning, professional development, and adult education.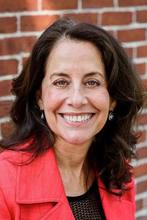 Tricia Naddaff
Tricia Naddaff
President, Management Research Group
Tricia has been consulting for individuals, teams, and organisations for over 30 years and her experience includes coaching, product design, research, and business development. She is the president of Management Research Group (MRG), an international leader in creating transformational developmental assessments and conducting extensive research in the areas of leadership, motivation, and career development/personal growth. Tricia works extensively with MRG's worldwide network of consultants and clients providing thought leadership and coaching to assist in their development work with individuals, teams, and organisations. A contributing author to the book Enlightened Power and a TEDx speaker, Tricia has a particular interest in engaging in the exploration of gender in leadership, leading authentically, shared leadership, and cultivating wisdom, courage, and compassion in organisations.
Eligibility
We welcome you to apply. Keep in mind the following qualifications:
Have at least 15 years of experience in leadership roles at the international  level, including five years of operational experience in humanitarian,  development, and/or peace-building work; 
Be a current member of an executive level, country-based, inter-agency  coordination platform, such as a UNCT, HCT, UN Integrated Mission, or NGO  leadership forum; 
Be a current head of your organization's country office; 
Have the intention to serve in a senior role at field-level for a minimum of five  years following programme completion; 
Hold a Bachelor's Degree, a Master's Degree is preferred; 
Full proficiency in written and oral English;  
Open to self-reflection, learning, challenging yourself, and holding yourself  accountable to change; 
Authentic in your desire to inspire others, be a role model and effect change,  and lead transformation; 
Committed to being fully present and engaged throughout the duration of the  programme.
Applications for the ELP programme 2022 cohort will open in the last quarter of 2022. If you are interested in receiving a notification please email us on [email protected] or subscribe to our mailing list. 
I believe that leadership development changes people - The way they work and the service they offer. GELI's dream is to take this and build new community among senior leaders in the humanitarian and development sector. The challenging, inspiring, and thought-provoking learning journey offered by GELI will support leaders to maximize their impact on lives in a positive and sustainable way.
Feena May, Chief Executive Officer, The Inspiring Company
GELI Lead Facilitator