Executive Board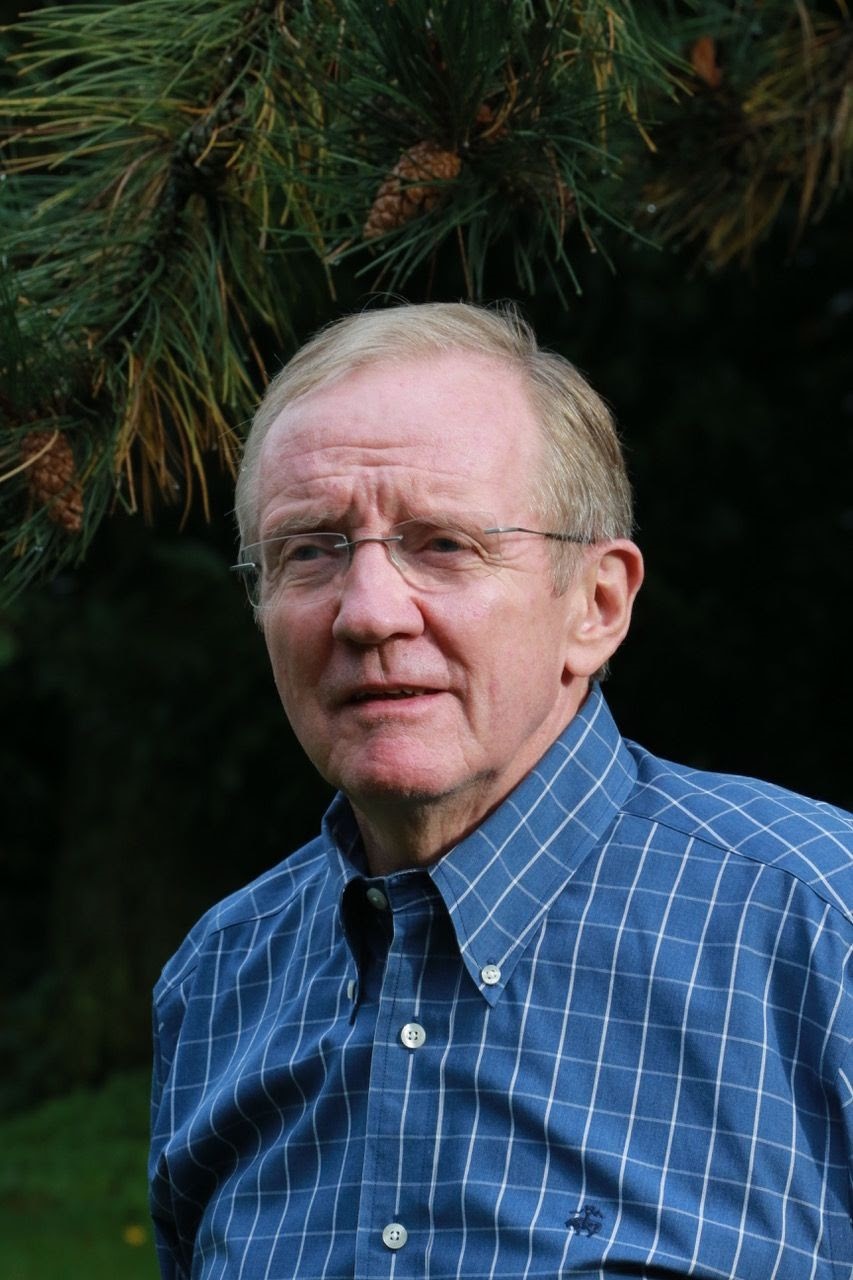 Chairman Claus Haugaard Sørensen
Chairman Claus Haugaard Sørensen
Former Director General European Commission, DG ECHO
As Director-General, Mr. Sørensen mobilized European humanitarian response in places like Syria, Nepal, Myanmar, South Sudan, DRC, the CAR, Haiti, and Colombia as well as targeting pandemics such as Ebola and SARS. Claus Sørensen was involved in response to drought and famine in the Horn and the Sahel. He developed the financial tool for assistance to frontline EU states faced with massive migration and assisted UN OCHA and the WHO in improving their disaster response. Through the Transformative Agenda, Claus Sørensen helped to pave the way for the Grand Bargain in particular its focus on effectiveness and local ownership.
Presently a Board member at the Norwegian Refugee Council, the Dubai International Humanitarian and Development forum, the Institut Bioforce in Lyon, and Chair of the GELI Executive Board, Claus is engaged in improving humanitarian response.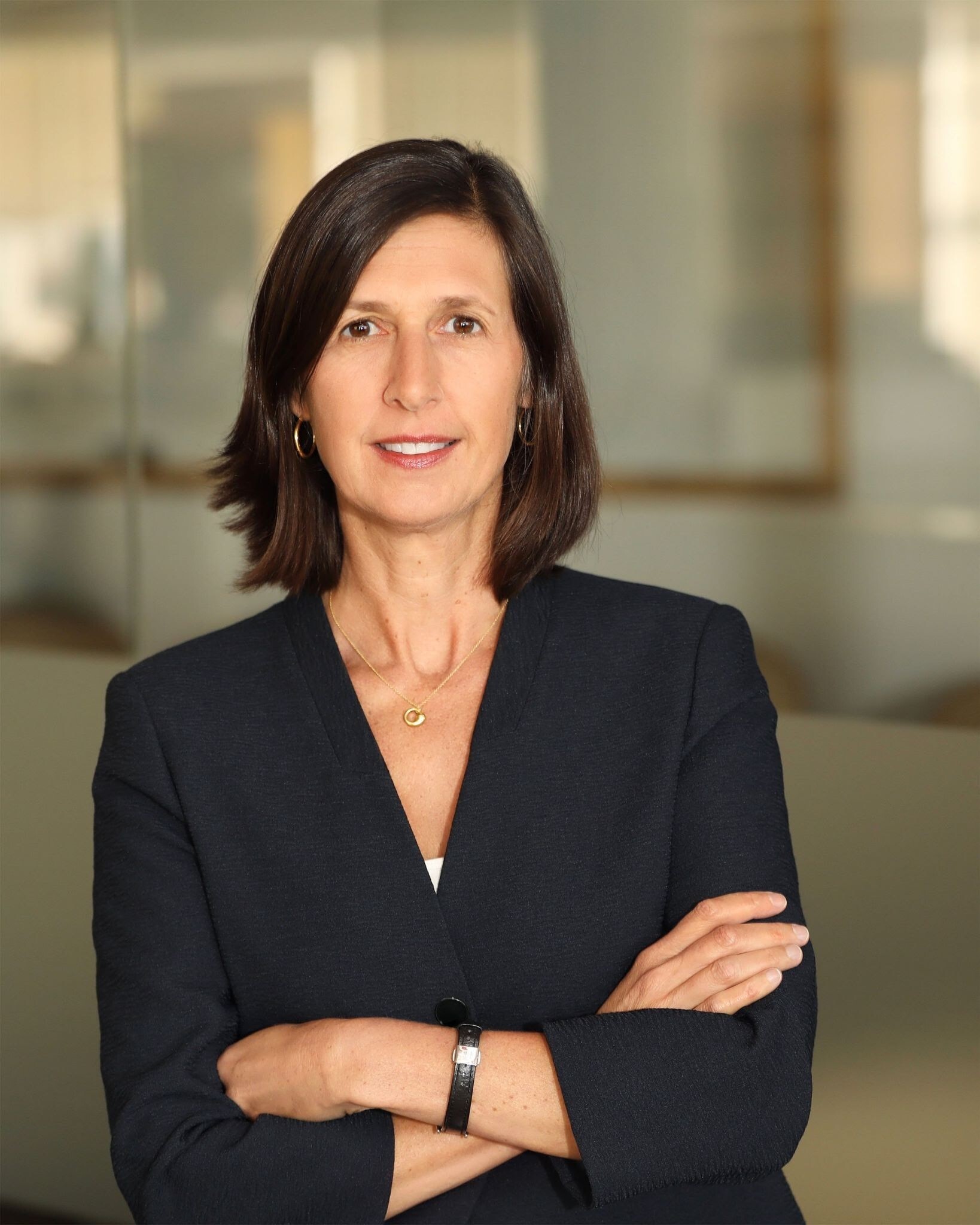 Abby Maxman
Abby Maxman
President & CEO, Oxfam America
Abby Maxman joined Oxfam America as president and CEO in 2017. With more than 30 years of experience in international humanitarian relief and development, she brings a strategic focus on addressing the policies and systems that perpetuate global poverty. Maxman has particular experience in gender and power in social change; humanitarian preparedness and response; and organizational development, behavior, and culture. Throughout her career, she has also focused on the prevention of sexual exploitation and abuse within the aid sector and currently plays an important role within the Oxfam Confederation and among US-based NGOs to improve safeguarding practices.
Prior to joining Oxfam, Maxman served as Deputy Secretary-General of CARE International in Geneva, providing leadership across the CARE confederation. She previously served as Vice President of International Programs and Operations for CAREUSA, and in other country and regional leadership roles in Africa, Latin America, Asia, and the Middle East.

Alain Noudéhou
Alain Noudéhou
Deputy Special Representative of the Secretary-General, Resident Coordinator and Humanitarian Coordinator (DSRSG/RC/HC) in Mali
Alain Noudéhou is currently the Deputy Special Representative of the Secretary-General, Resident Coordinator, and Humanitarian Coordinator (DSRSG/RC/HC) in Mali.
He has extensive experience in international development and humanitarian affairs, most recently serving as DSRSG/RC/HC in South Sudan. Earlier appointments included Chief of Staff of the United Nations Development Program (UNDP) in New York (2016-2017), Resident Coordinator and UNDP Resident Representative in the People's Republic of China (2014-2016), and Resident Coordinator, Humanitarian Coordinator and UNDP Resident Representative in Zimbabwe (2010-2014). From 2007 to 2010 he was Country Director for UNDP in Tanzania and Deputy UNDP Representative in Rwanda from 2004 to 2007.
Before joining the United Nations, Alain Noudéhou worked in senior positions from 1996 to 2002 for the then CHF International Inc., an international non-governmental organization, currently named Global Communities, Partners for Good.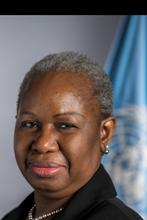 Bintou Keita
Bintou Keita
Special Representative of the Secretary-General in the Democratic Republic of the Congo and Head of MONUSCO
Bintou Keita currently serves as Special Representative of the Secretary-General in the Democratic Republic of the Congo and Head of the United Nations Organization Stabilization Mission in the Democratic Republic of the Congo. She brings over 30 years of experience in peace, security, development, humanitarian and human rights to her current position.
She joined the United Nations in 1989 and has served the organization in several capacities including as the Assistant Secretary-General for Africa, Assistant Secretary-General for Peacekeeping Operations, Deputy Joint Special Representative for the African Union-United Nations Hybrid Operation in Darfur as well as Deputy Executive Representative of the Secretary-General for the United Nations Integrated Office in Burundi.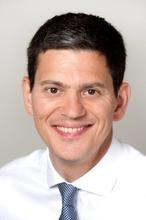 David Miliband
David Miliband
President & CEO, International Rescue Committee
David Miliband is the President & CEO of the International Rescue Committee. He previously served as Secretary of State for Foreign Affairs for the United Kingdom. In 2006, as Secretary of State for the Environment, he pioneered the world's first legally binding emissions reduction requirements. He was Member of Parliament for South Shields from 2001 to 2013.
 
David Miliband graduated from Oxford University in 1987 with a first class honors degree in philosophy, politics and economics, and received a master's degree in political science in 1989 from the Massachusetts Institute of Technology, which he attended as a Kennedy Scholar.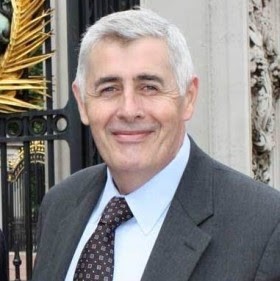 Dominic MacSorley
Dominic MacSorley
CEO, Concern Worldwide
Dominic MacSorley is the Chief Executive Officer of Concern Worldwide, Ireland's largest international humanitarian and development organization that operates in 24 of the world's poorest countries. He studied law at Queen's University Belfast before joining Concern in 1982 as part of their extensive refugee operations on the Thai/Cambodian border. Over the next three decades, he went on to lead Concern's responses to some of the world's most devastating humanitarian emergencies including Rwanda, Kosovo, Afghanistan, Darfur, the Democratic Republic of Congo, Haiti, and Iraq.
Prior to his appointment as CEO in 2013, Dominic MacSorley represented Concern at the UN in New York and with major donors in Washington DC and continues to serve on the Inter-Agency Standing Committee, the highest-level humanitarian coordination forum.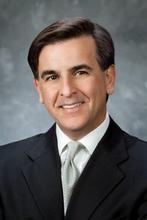 Ed Martinez
Ed Martinez
Former President, The UPS Foundation
As President of The UPS Foundation Ed Martinez was responsible for the operations and management of its global philanthropic, employee engagement and corporate relations programmes. In addition to his role as President of The UPS Foundation, Martinez also served as the UPS Chief Diversity & Inclusion Officer with responsibilities for the advancement of diversity and inclusion programmes. Ed Martinez joined UPS in 1976, as a package handler in UPS's South Florida operation where he subsequently entered the management ranks within the company's operations and the Industrial Engineering functions.
In addition to his corporate responsibilities, Ed Martinez served as former Chairperson of the World Economic Forum's (WEF) Global Agenda Council on Humanitarian Response. He also served on the UN Global Logistics Cluster's Logistics Emergency Team Steering Council and on the executive committees of the United Nations Office for Coordination of Coordination Humanitarian Affairs (UNOCHA) Connecting Business Initiative and the Global Health Security Agenda's Private Sector Round Table. Ed Martinez was the executive representative on the Global Humanitarian Action Executive Council and a member of the World Food Programme USA Board of Directors.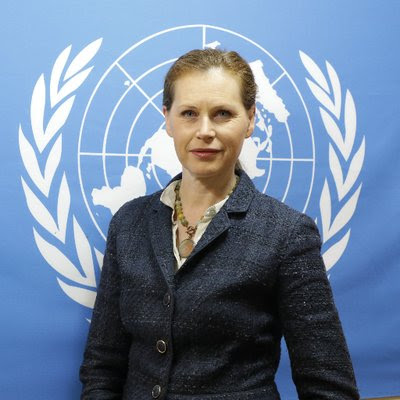 Ingrid MacDonald
Ingrid MacDonald
UN Resident Coordinator
Ingrid Macdonald assumed the position of UN Resident Coordinator in Bosnia and Herzegovina in April 2020. She most recently worked at the United Nations Office for the Coordination of Humanitarian Affairs (OCHA) as Deputy Director for Operations and Advocacy overseeing the Asia Pacific region. At OCHA, she was also head of the Ukraine office and a Director with the Peer-2-Peer Support Project supporting Humanitarian Coordinators and country teams to strengthen their collective delivery of the humanitarian response.
Prior to joining the United Nations, she served in leadership positions with international non-profits, the private sector, and the government for 19 years. She worked for the Norwegian Refugee Council as a Representative in Geneva and held positions in Afghanistan, Norway, and Pakistan. She also worked with Oxfam in Australia, Sudan, and throughout the Asia Pacific region; served as Deputy Director with the New Zealand Defence Force; and worked as a management consultant in Australia.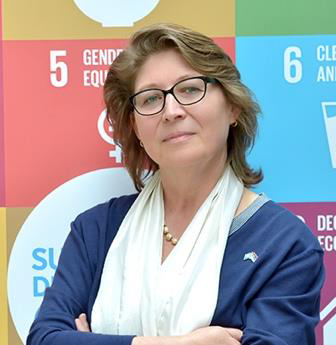 Irena Vojáčková-Sollorano
Irena Vojáčková-Sollorano
Deputy Special Representative for Iraq, in UNAMI and Resident/Humanitarian Coordinator
Irena Vojáčková-Sollorano has more than three decades of global expertise in migration and refugee issues, coordinating United Nations development and humanitarian responses, including as United Nations Resident Coordinator in Turkey (2016-2019) and Serbia (2013-2016). From August 2019 to July 2020, she served as United Nations Regional Director a.i. of the Development Coordination Office for Europe and Central Asia in Istanbul.
From 2010-2013, Irena Vojáčková-Sollorano was the International Organization for Migration (IOM) Director for Migration Management in Geneva and served as IOM Deputy Chief of Staff in 2009. Prior to that, she served in senior IOM roles in Bangkok, Vienna, Geneva, and Manila.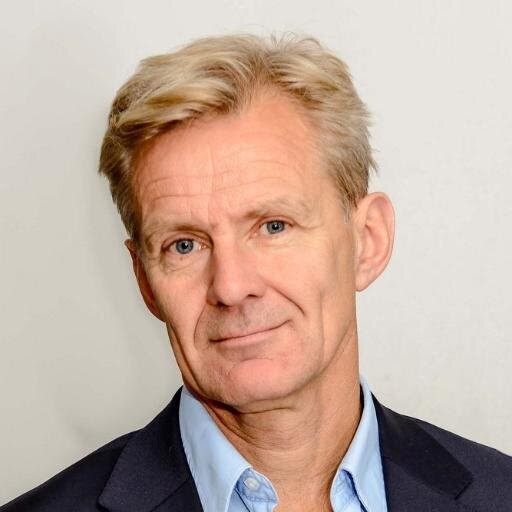 Jan Egeland
Jan Egeland
Secretary General, Norwegian Refugee Council
Jan Egeland has been Secretary General of the Norwegian Refugee Council (NRC) since August 2013. In June 2021, he was appointed Eminent Person of The Grand Bargain initiative. Within this role he is responsible for promoting and advocating for the advancement of The Grand Bargain's commitments to better serve people in need. From January to May 2021, Egeland was appointed by UN Secretary-General, António Guterres, as Chair of the Independent Senior Advisory Panel on humanitarian deconfliction in Syria. In 2015 to end 2018, he was Special Advisor to the UN mediation efforts in Syria and chaired the 23-nation humanitarian task force for the protection of and access to Syrian civilians. 
Jan Egeland served as UN Under-Secretary-General for Humanitarian Affairs and Emergency Relief Coordinator during 2003-2006, where he spearheaded a reform of the global humanitarian system. He has been Europe Director of Human Rights Watch (2011−13), Executive Director of the Norwegian Institute of International Affairs (2007−11), was Secretary General of the Norwegian Red Cross (2002-03) and served as the UN Secretary General's Special Adviser for Colombia (1999−2001). From 1990 to 1997, he was State Secretary in the Norwegian Ministry of Foreign Affairs where he co-organized the Norwegian Channel that led to the Oslo Agreement between Israel and the PLO (1993) as well as peace agreements in Guatemala (1996) and elsewhere.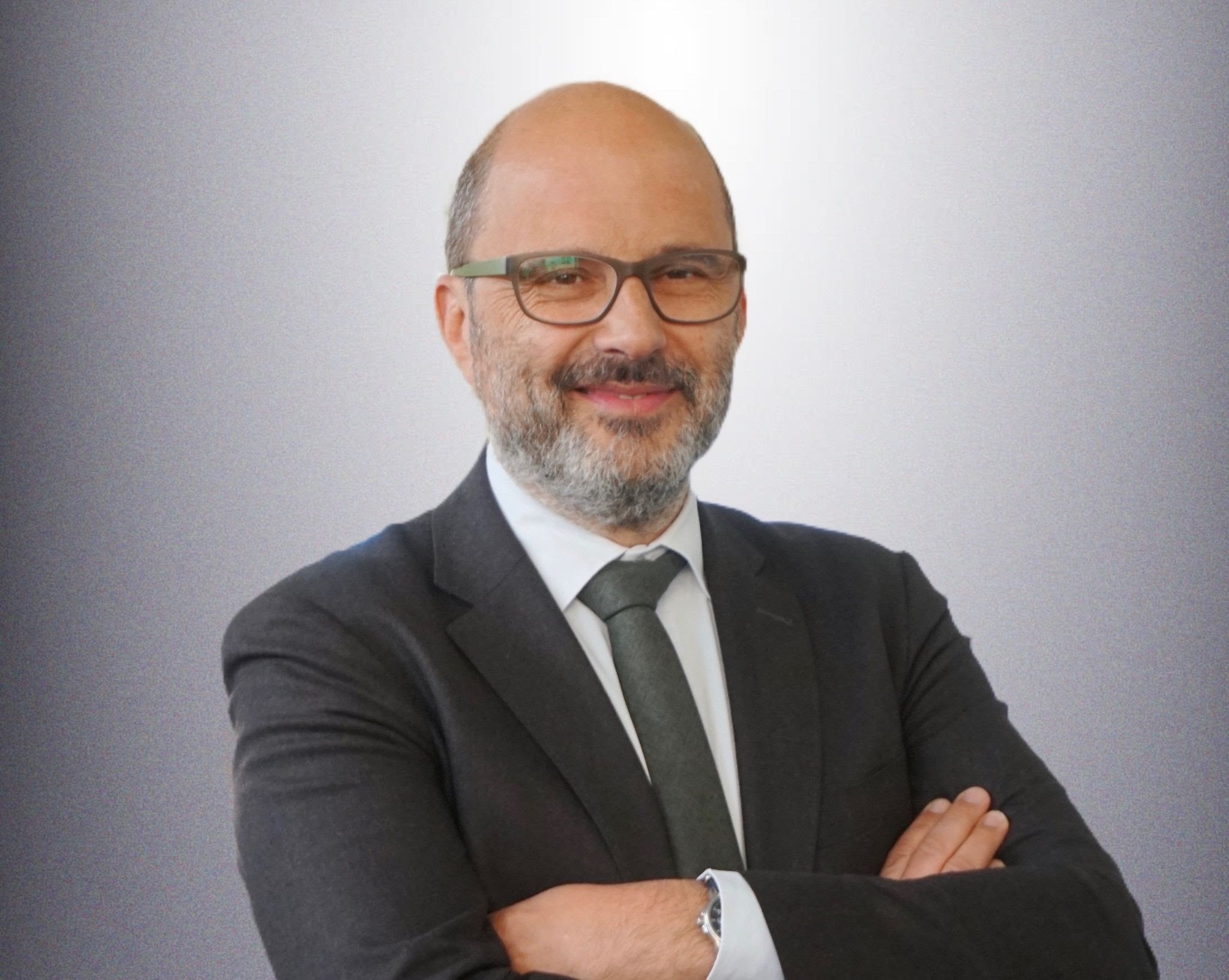 Robert Piper
Robert Piper
Assistant Secretary-General for Development Coordination
Robert Piper was appointed head of the UN Development Coordination Office by the UN Secretary-General, in January 2019. He has nearly 30 years of experience in international development and peacebuilding in leadership positions within the United Nations. Most recently, Robert Piper was the Head of the Transition Team for the Repositioning of the United Nations Development System in the Executive Office of the Secretary General.
He has previously served the UN in senior field positions across four continents, most recently as the Deputy Special Coordinator for the Middle East Peace Process and RC/HC for the occupied Palestinian Territory (2015 – 2017); United Nations Regional Humanitarian Coordinator for the Sahel region (2013 – 2015); and United Nations Resident Coordinator, Humanitarian Coordinator and UNDP Resident Representative for Nepal (2008 – 2013).  He played a similar role leading the United Nations development system in Kosovo from 2002 to 2004.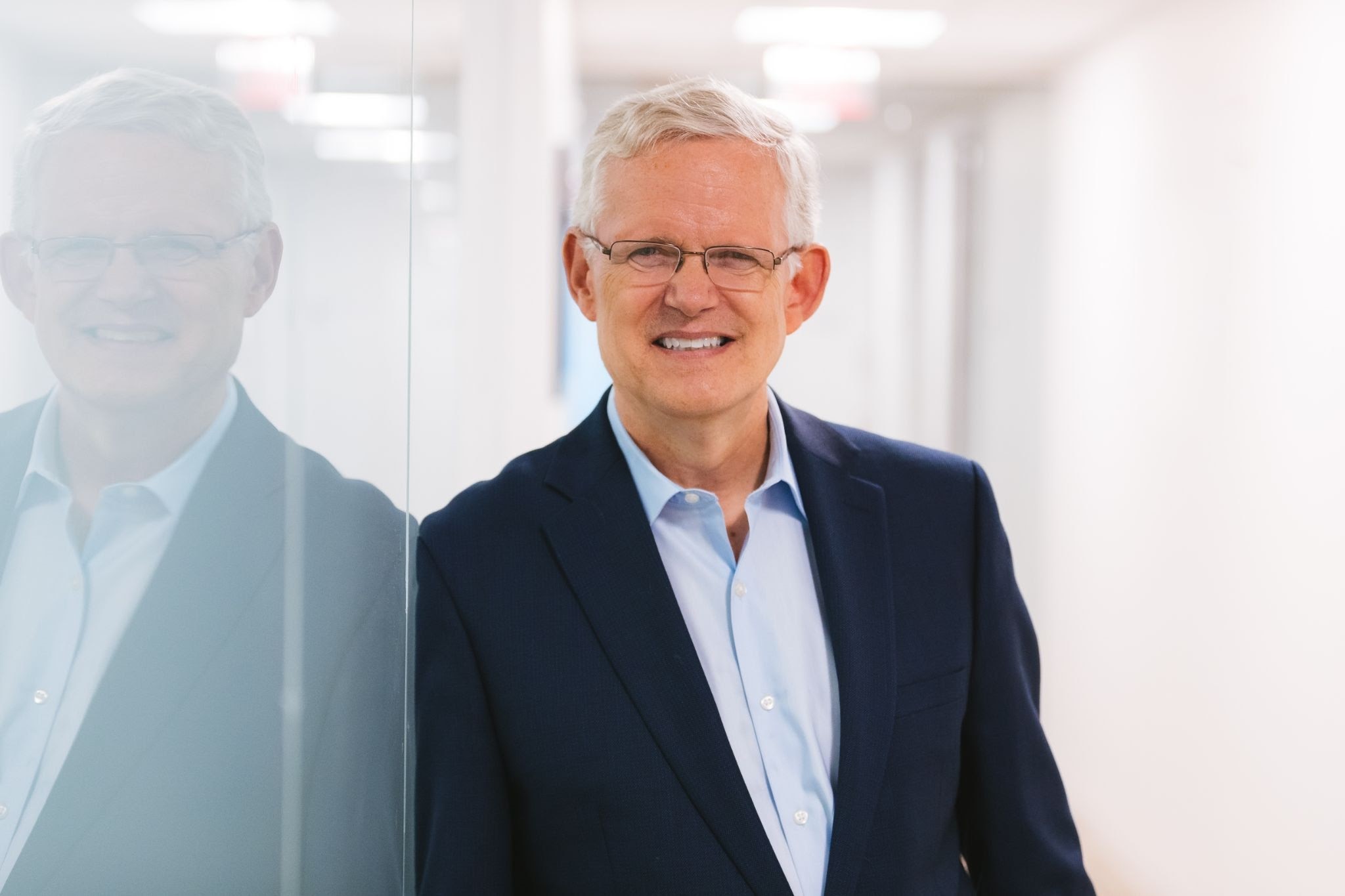 Sam Worthington
Sam Worthington
CEO, InterAction
For over a decade, Sam Worthington has served as CEO of InterAction, the nation's largest U.S. alliance of international nongovernmental organizations (NGOs) focused on people around the world. At InterAction, Sam Worthington strengthens the impact and collective voice of the U.S. NGO sector and leads its engagement on a wide range of policy and programs with the highest levels of the U.N., multilaterals, governments, philanthropies, private sector and civil society. 
Previously Sam Worthington served as CEO of Plan International USA (1994-2006), and on the executive leadership of Plan International, a large global child rights NGO. He was a resident policy fellow at the Rockefeller Foundation's Bellagio Center, Italy, and is a member of the Council on Foreign Relations. 
He is currently Vice Chair of the Van Leer Foundations; a principal on the U.N. Inter-Agency Standing Committee (IASC); serves on the executive board of the Global Executive Leadership Initiative at the U.N.; Vice Chair of Forus, a global alliance of NGO platforms; sits on Brown University's Advisory Board on the Center for Human Rights and Humanitarian Studies; and is board secretary/treasurer of the Center for Disaster Philanthropy.